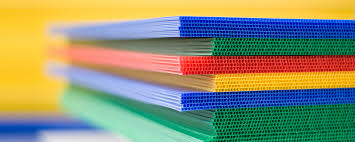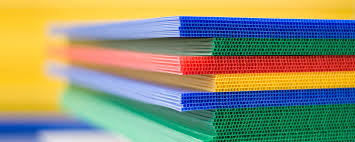 EVERPLAST INDUSTRIAL is a leading and professional plastic sheet manufacturer in China, providing premium corrugated plastic sheet, twinwall plastic sheet, fluted Polypropylene Sheet, corflute sheet and various of corrugated plastic package boxes. With advanced and imported production lines, we can produce best quality products and supply complete and cost-effective packaging solution for our customers. As a industry leader, we are distinguished not only in production, procurement, storage and dispatching goods, but also be reliable and dedicating in the following aspects:
1.Strict Quality Control
Our ISO 9001:2000 quality management system assures that our operations meet international standards. We ensure strict quality control in our own factory. 100% test is obligatory for every product before deliver. 

2.Customer-made Design
Whatever new design reusable packing boxes , we are sure to  try our best to satisfy with you. We will offer the best and economical solution for you all the time. 

3.Feature Products
We offer you right products at right time. With partners in over 30 countries and experienced sales team information support, our product research department tracks down only the real innovations for you and recommends only the proven products for a market launch.  

4.Competitive Price
As leading plastic manufacturer, we are competitive in price. Meanwhile, as local professional producer, we gain good support from other company. We've been selling to more than 30 countries regularly, including most quality critical market and most price competitive market. 

5.Fast Delivery
For honest order proposals, we prepare goods in sight of your payment draft, instead of arrival in bank account. As soon as it arrives, we will deliver goods immediately. 

6.Technical Support
With an outstanding professional plastic products team, we are able to offer technical support before and after sales. In a market with all kinds of prices for same product, you will no more be confused. 
If you want to know more about EVERPLAST INDUSTRIAL and our plastic sheet products, please no hesitate to contact us via sales@everplastindustrial.com or call us on 0086-15321588619