Unlike to cardboard, which can be damaged or fail if exposed to moisture, humidity, heat, and cold, corrugated plastic can endure all four of these conditions. Unlike cardboard, which needs to be changed only after a few uses, our plastic corrugated goods are made to be used again.
Contrary to conventional corrugated cardboard containers, corrugated plastic containers are gaining popularity. These containers are perfect for a number of tasks because they are lightweight, strong, and waterproof. In a range of industries, including industrial, food service, and retail, they can be used to store and carry goods. Over their cardboard equivalents, corrugated plastic containers provide a number of advantages, including increased strength and durability, a cheaper cost per unit weight, and the potential to be recycled.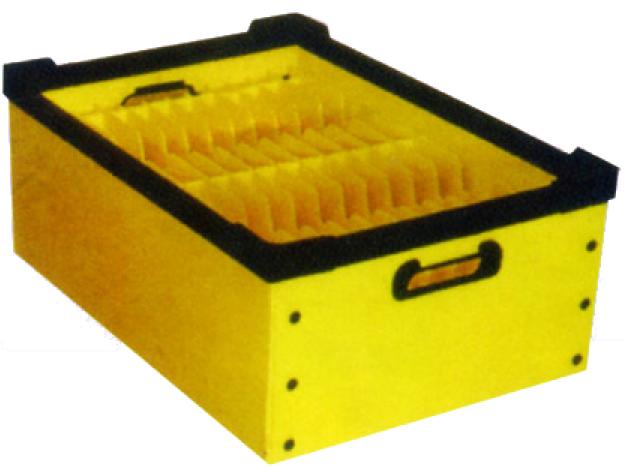 Due to its light weight, toughness, and affordability, corrugated plastic containers are becoming an increasingly popular packaging option for enterprises. These containers are utilized in many different industries, including the food & beverage, pharmaceutical, and medical sectors. They give people a safe means to transfer things while guaranteeing the security of the goods' contents. They are also an environmentally responsible choice because they are simple to recycle or reuse. Because of this, corrugated plastic containers are employed in a variety of settings, such as shipping, storage, retail displays, and more.
The most popular products on the market are the reusable corrugated plastic totes, inserts, trays, and containers from Everplast Industrial Co.,Ltd. Everplast's corrugated plastic containers come in hundreds of sizes, dozens of shapes, and dozens of colors. We also provide free dimension customization. According to the needs, customized sizes, features, accessories, boards, and colors can be offered.